Ever purchased a home appliance without taking reviews from your friends or other customers? Probably not.
Most people check out for social proof before they make an online purchase. During a 2020 survey, 94% of the respondents agreed that positive reviews for a business increased the likelihood of them using their services or products and almost 79% declared that they trust online reviews as much as recommendations from personal relatives.
A 2021 study by Statista reveals that about 70% of online shoppers read customer reviews before they make a purchasing decision.
Understanding Social Proof?
The term "social proof" was first used in 1884 by Robert Cialdini in his book "Influence." It revolves around the idea of informational social influence. The idea, essentially, is that people copy others' behavior in order to be accepted and liked by society in certain situations.
Ever watched Mr. Bean?
What does he do when he visits a posh restaurant for the first time?
You've probably noticed that every time he comes across a situation he hasn't encountered before, he takes cues from other people around him.
That's exactly how human psychology works.We all look for cues from our surroundings when making important decisions.
The idea still holds when we talk about marketing.
If you want to be successful in marketing, you need to learn how to effectively leverage this idea. This is because marketing is all about human psychology. Yes, it's true that you need to get the "tech" figured out (i.e., things such as website, social media channels, landing pages, lead magnets, content posting, etc.) but you should not downplay human psychology and human behavior.
Before reaching into their pockets and hitting the "buy" button, people want to know what other people's experiences have been like and whether they're making the right decision or not.
When you're browsing through a website and come across a testimonial from an industry expert, that's an example of social proof.
When you sign up for a demo after acquiring a recommendation from a similar company, that's an example of social proof.
Primarily, social proof is all about borrowing third-party influence to improve your brand image and sway potential clients.
Examples of Social Proof
Some common examples of social proof include customer testimonials, case studies, online ratings and feedback, reviews on third-party sides, celebrity endorsements, and testimonials from industry experts.
Why is Social Proof Important?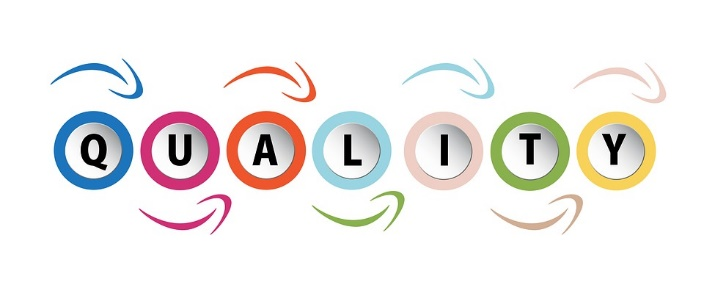 Social proof is an essential part of today's modern businesses. Whether you want to boost your brand image, increase sales or attract potential investors social proof is important for your business.
Common Types of Customer Testimonials
Want to boost conversions? Here are the proven testimonial examples that can help you build trust and improve your marketing.
Peer Testimonials
Ever heard of Implicit Egotism? It's the idea that human beings naturally gravitate towards people, things, and places that resemble themselves. Therefore, it's critical to include testimonials on your website's homepage from people who resemble your target audience.
Social Testimonials
Social testimonials include customer reviews on Facebook, Instagram, Google My Business, Site Jabber,and Trust Pilot.Each of these platforms works differently and is equally important for an effective digital marketing strategy.
Google My Business
Google My Business (GMB) reviews help you improve your website's visibility and significantly contribute to search engine optimization. Good reviews can push your business to the Google Local Pack, which will eventually increase your ranking on search results pages.
Besides, the platform allows you to interact with potential customers and improve your click-through rates.
Sitejabber
Ranked 1st among Consumer Protection sites, Sitejabber is trusted by thousands of online shoppers. The platform has a 4.21-star rating from 1,076 reviews which means that customers are generally satisfied with their services.
Unlike other review platforms, SiteJabber offers an unlimited review collection that gives your company complete ownership of the reviews generated on its platform.
Trustpilot
Founded in 2007, the Danish company extends its services to European and North American markets. It's one of the biggest consumer-facing review sites worldwide. It's free to create a business profile on the platform, however, you can't remove it afterward. Google allows Trustpilot reviews to be listed as Google seller ratings.
You can create a huge spike in your referral traffic by creating a profile on Trustpilot. The platform's domain authority is very strong and therefore, a brand's Trustpilot business profile page appears at the top of search results pages when someone searches about their reviews.
Video Testimonials
Have happy customers? Turn them into your marketing resources.
Capturing their success story or experiences in a video can give a drastic boost to your business. Video testimonials are one of the most efficient marketing tools today. Videos are highly engaging, attention-grabbing, and easily shareable. Some notable benefits of sharing video testimonials are that they spark emotional appeal, boosts conversions, and provide social proof.
A 2018 study by The Content Marketing Institute indicates that videos are the third most commonly used content type by content marketers.
According to stats, videos have a 95% retention rate, which is significantly larger than the retention rate of textual information (12%).
Another study reveals that 59% of executives prefer watching videos rather than text on the same topic.
You can acquire video testimonials by personally requesting them to record a testimonial. You can also ask for their consent by sending out a video email. You can also offer to interview your customers as they'll feel more comfortable answering your questions naturally. It'll also help you develop an emotional connection with your customers.
Bottom-line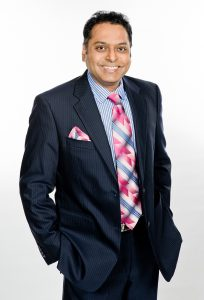 All in all, social proof is an important tool for digital marketing. Brands need to acquire customer testimonials to improve their brand image and boost conversions. Try to leverage online review sites like Google my Business, Sitejabber, and Trustpilot to develop customer trust and always respond when a customer mentions your services on social media platforms like Facebook and Instagram.
If you've got a long list of satisfied customers, you can also dedicate a section for case studies where you can share your clients' success stories and showcase the projects you've worked on. If you've achieved a milestone or acquired an industry certification, you can also display it on your website to build social proof.
Does that sound overwhelming? You're not alone.
If you're just starting a business or need more help in advertising your business online, I'm always here to help.
You can check my website, Makarand Utpat for more details on how I can help you improve your business.
Feel free to contact me to book an appointment for a 30-minute free consultation session.