Why Hire a
Business Coach?
Don't think your brand needs a professional business coach? Think again!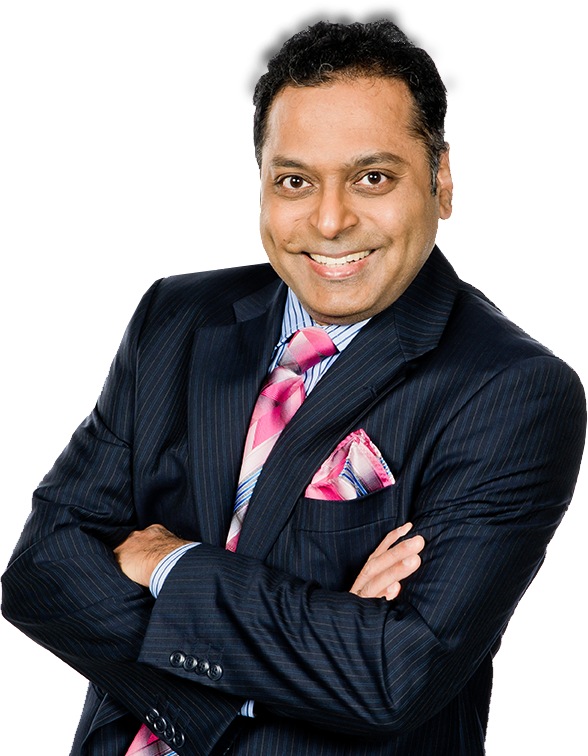 Why Hire a Business Coach?
Don't think your brand needs a professional business coach? Think again!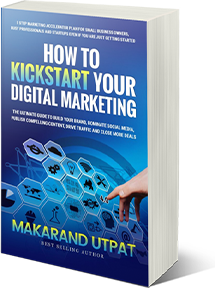 Download Free Chapter for my Best Selling Book Now!
Does Any of This Ring a Bell?
You're an expert. You have a business. You've assembled a great deal of knowledge. You've a unique perspective and unique take on certain things and truly believe in what you do. But you are not able to make an appropriate impact from your ideas or your expertise.
Many times, it feels like you keep consuming and consuming but still lack confidence. You keep following anyone and everyone because they have something to say. Still, you have no results to show.
You keep second guessing your abilities because you don't have anyone to latch on to bounce off your ideas or who can be there as a sounding board.
Your mind is blooming with thousands of creative ideas. It becomes overwhelming with no structure or lack of proper plan. You start your day with great hope, optimism and energy. Weeks and months pass by and when you look back, you have nothing to show.
You are spinning your wheels running full on all cylinders and with a full throttle but your business is not moving forward.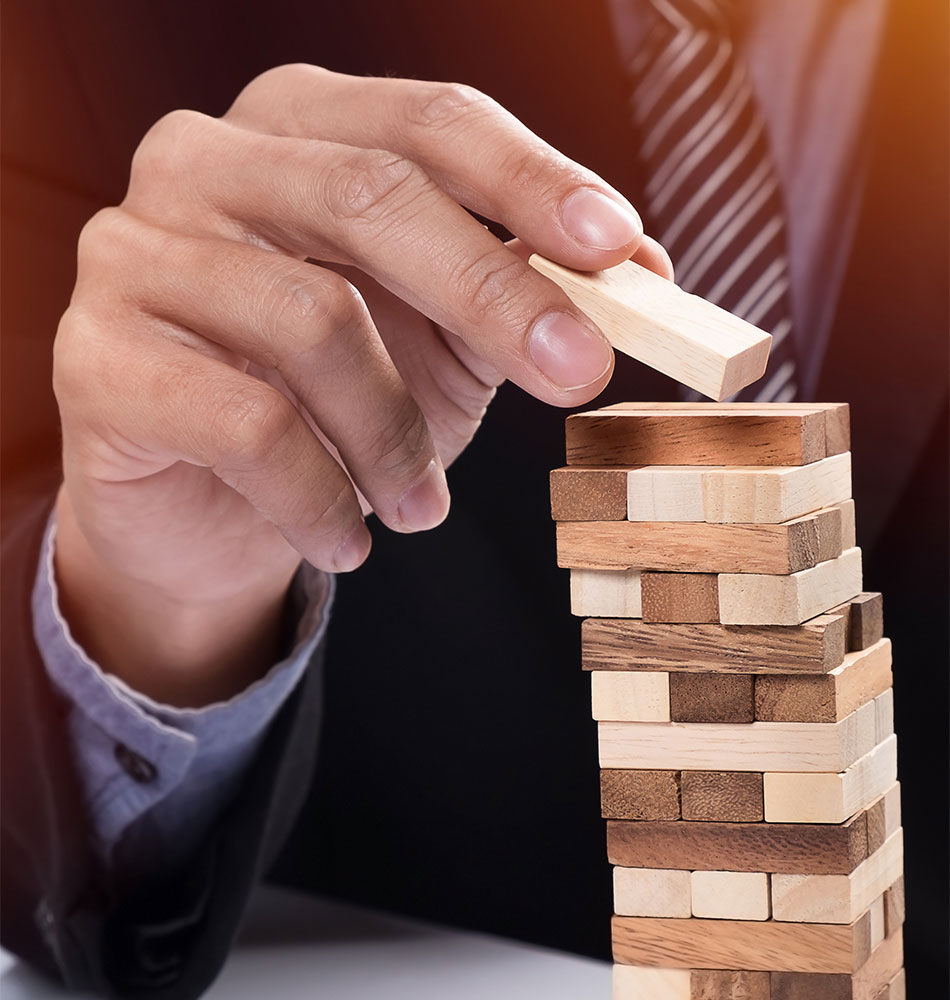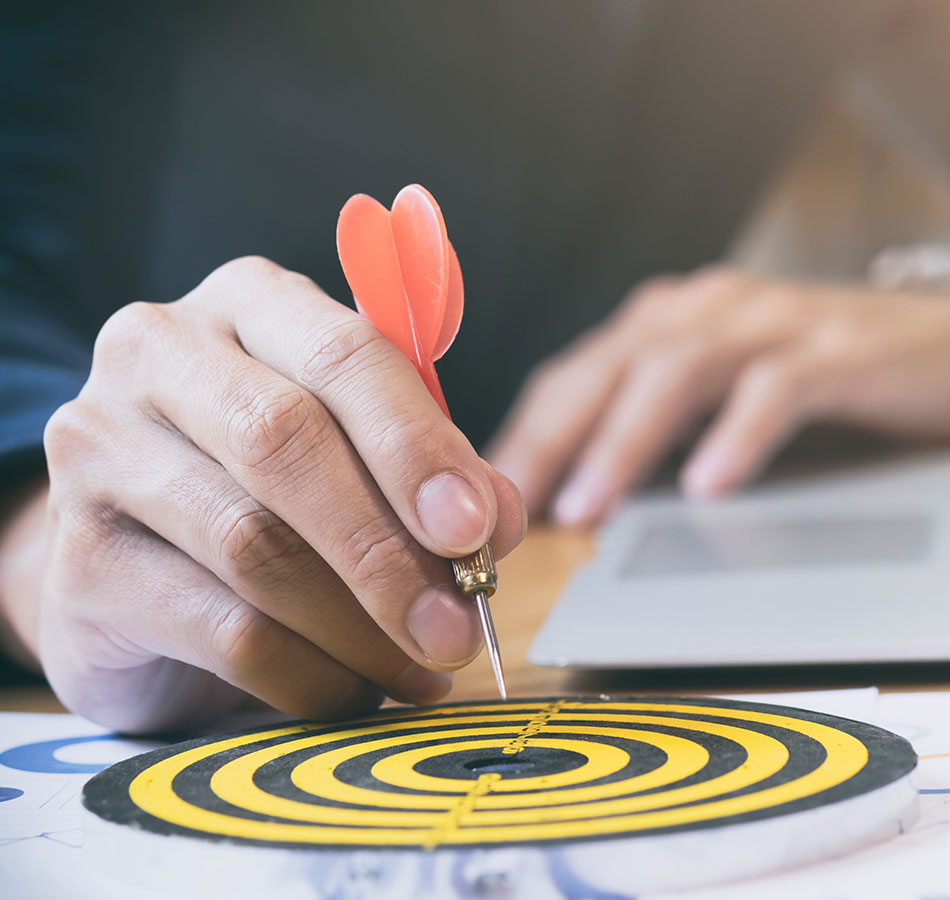 I will Steer You in the Right Direction
Anyone can initiate and run a marketing campaign, but not everyone is able to create a buzz. To really make your mark in the industry and gain more visibility, you need to do something that gets people talking.
I am offering my exclusive business coaching services and advisory services. I'm ready to be your strategic digital partner to help you identify your goals and create a plan to meet them.
Whether you are at the beginning of your business or need some guidance on an established business, I am here to help. Let's face it. Attention spans today are only further declining and with people fully distracted, you need an expert like me to show you how to grab your online audience's attention and keep it.
That's what I can help you with. I'll help you adopt techniques that elevate your presence and attract the right audience towards you.
I will Help You Create Your Systems
Running a business or creating marketing campaign alone does not cut it. You also need proper systems, processes to supplement your marketing and business growth efforts.
After all, your campaign won't benefit your brand much if you're not seeing any progress in your sales. I'll help you create and acquire golden sales opportunities that not only bring in profits but also help build a loyal clientele.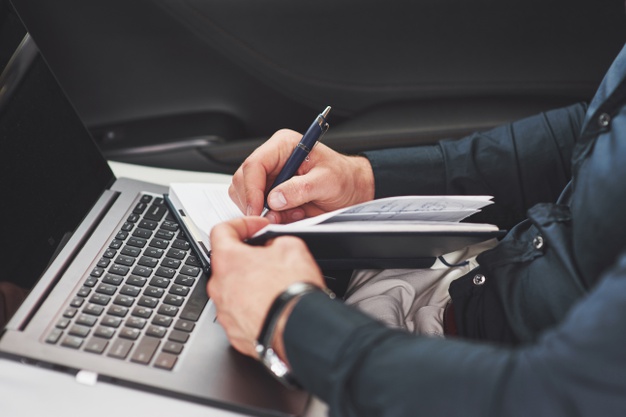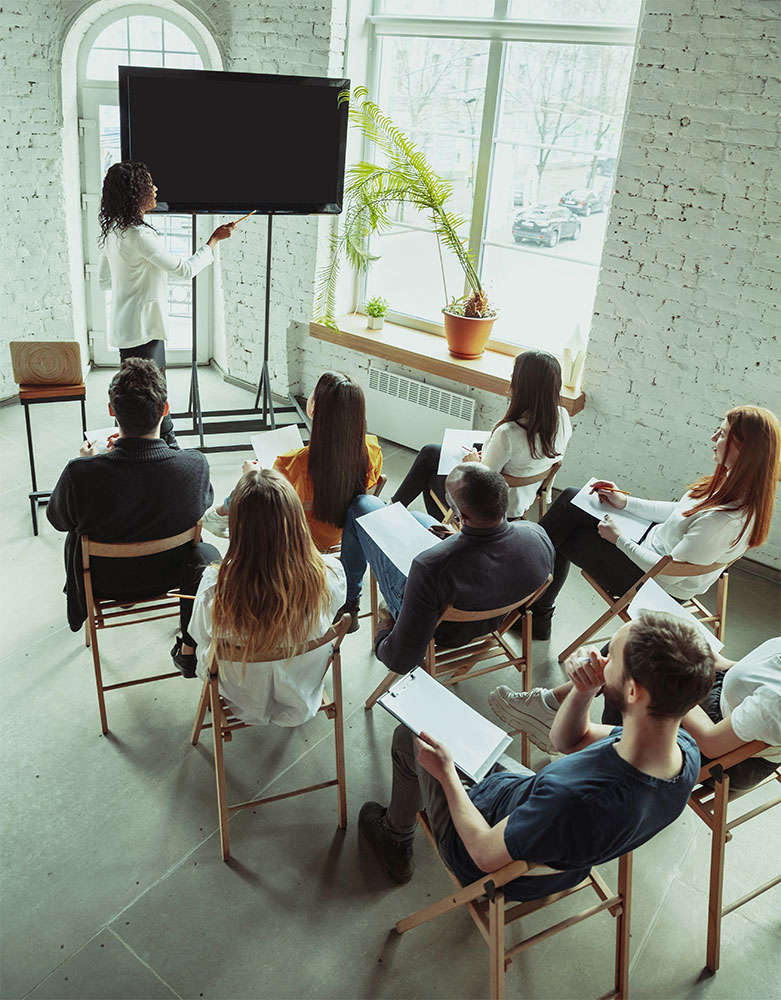 A Little Coaching Goes a Long Way
Every business could use a new set of eyes to identify the hiccups and strengthen them. In my business coaching, we will deconstruct your business to see what's working and what needs improvement.
A nudge in the right direction and knowing which tweaks to apply at what time or which strategies to incorporate can go long way.
From there, I will help you architect a roadmap to get you noticed and become a new version of yourself. It will help you operate at your maximum potential and perform to the best of your abilities. By utilizing my extensive background, I will identify the right tools that will help your business the most.
My expertise is in knowing when to pivot if things aren't clicking. Through a host of strategies and techniques, I now help others find the right strategies to make their businesses soar.
This is exactly why you should hire a business coach. Coaching will help you clarify your goals, improve your strategies, and achieve consistent results as you go along.
Ensure your hard work doesn't go unrewarded by getting the mentoring you need from a qualified business coach!
Which product or service you would buy? A well-renowned and trusted company or one that has lousy reputation of being unreliable?
Your brand or your business is no different. You need to wear your customer's hat to nurture the trust and create good reputation.
With my coaching expertise, I'll help you gain a respectable reputation in the industry to build a loyal clientele. Together, we'll walk through your goals and ways to achieve them in order for you to become a trusted expert. After all, clients choose people they like and trust.
My coaching will allow you to cement your status and be the best option for existing and potential clients.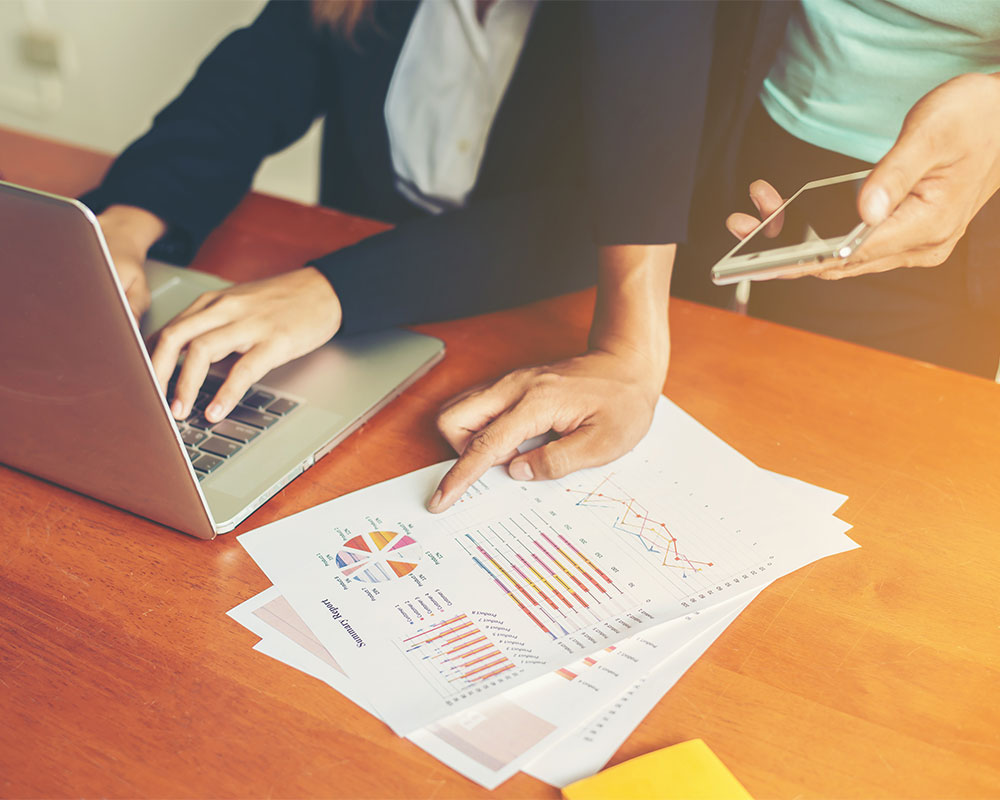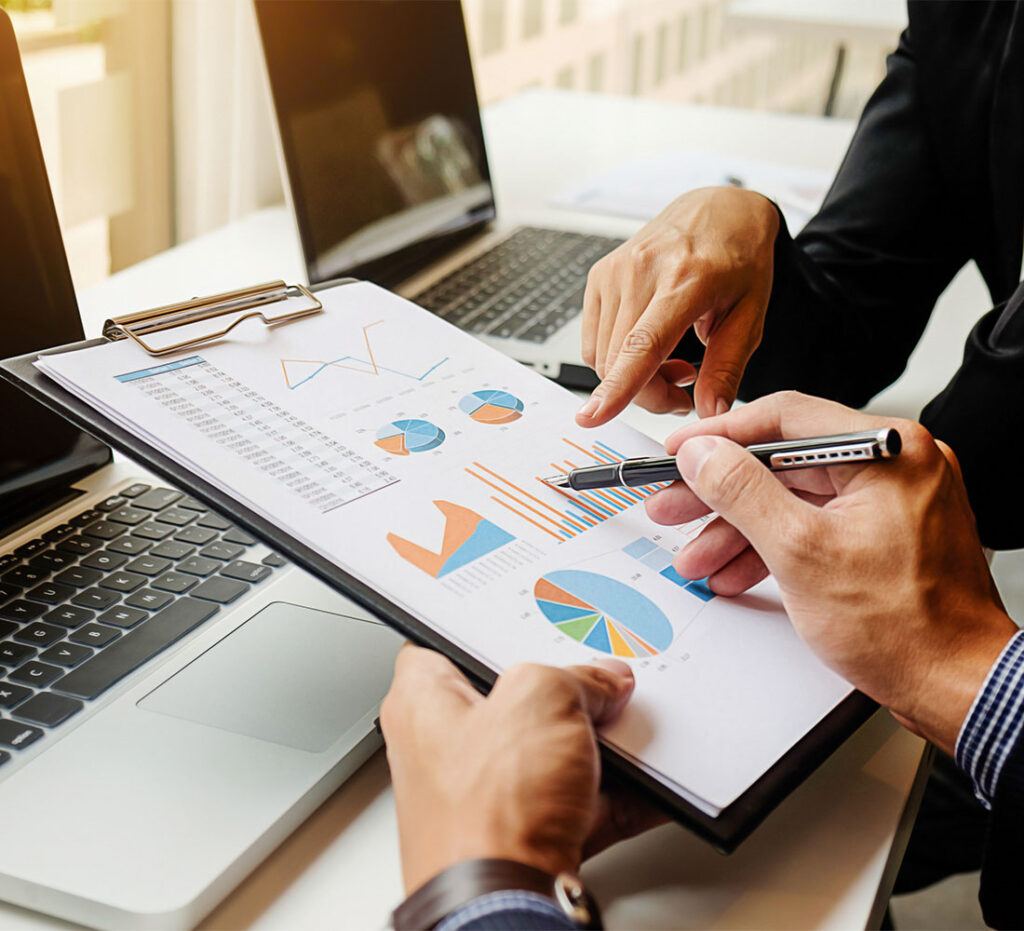 We all want to stand out from the crowd, but there's no one-size-fits-all solution for this. Each business is different and so are its goals. If you want to truly stand out from your competition and be viewed as a unique brand, you need to get those creative juices flowing.
Through my business coaching, I'll help you create a unique brand identity that will allow you to stand out.
Are you looking for a one-on-one approach to help take your business to the next level?
I'm offering a free discovery call for anyone who wants to see if my business coaching is the right fit.
Schedule a free consultation call with me now!
Makarand has a remarkable curriculum vitae. He is a digital marketing expert. He is a best-selling author. He is a leadership trainer. He works with a series of corporations to help them dramatically improve their operations. He is a man of many talents.
Brian Tracy
Personally, I was kind of lost after losing my dream job all of a sudden. Though I knew it's a part and parcel of life, yesterday I met a 'real' person who stood up after going through the same phase as mine. Your transformational story encouraged me in moving forward! I can't thank you enough for de-cluttering my thoughts and a month of dilemma!
Gayatri J
Great presentation by Mak. One of the important takeaways for me is the importance of 1st Page of the Google and that your business needs to be on the 1st page of the Google. That was really an important learning for me
Dorothea Laux
Although I use social media on routine basis, I didn't know its "business angle" or "branding angle". Makarand's book helped clarify it for me. I also found author's journey to build his personal brand an inspirational one. Great tips and strategies for professionals and business owners.
Om