According to a survey, 85% of customers research online before making a purchasing decision. Consumer behavior is changing, and it's not just for retail purchases. They're turning to the internet to find everything about anything. So how do you reach them? You build a robust presence online. Building a successful online presence can be difficult, but it is necessary, and I, Makarand Utpat, can help! I'm an author, business coach, and consultant with several years of experience and knowledge. Let's see how we can create more awareness, generate more leads, and leave a lasting digital footprint.
Have A Professional Website
Websites are essential for every business, and they're fairly easy to build or get professionally done – you have no excuse not to have one. To start, you'll need a domain name. Your preferred one might be taken, but don't despair because many companies sell domain names at low prices. You can have a domain name that matches your company name or use keywords that describe your business. You can also use name-generating tools to find a domain name.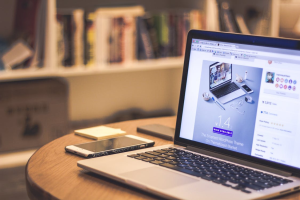 Leverage the Power of Social Media
Social media usage is widespread, and as per estimates, there are 223 million social media users in the US. According to a report, 74% of consumers will follow a business they buy from or are interested in on social media. About 96% of those consumers will also regularly interact with them on social media platforms. You can use many social media platforms but you don't need to use all of them, either. Instead, you can focus on ones that your audience has a stronger presence on. Regardless, register on all popular platforms so others can't use your company name.
Recommended Read: 4 Best Social Media Platforms for Business In 2022
Create An Online Store
Around 56% of retailers focused heavily on creating an eCommerce and online presence in 2021. If your business is product-focused, it's important to have an eCommerce solution. You can build your own platform, sign with a hosted provider, use a web host that offers eCommerce packages, or create a store on an online marketplace. You're not confined to one choice. You can build your own store and have another solution on a mega marketplace like Amazon.
Your website's online store also doesn't need all the bells and whistles; it just needs to be easy to understand and navigate. For your website eCommerce store, use clear pictures and interesting product descriptions. Lastly, remember that half the traffic on a website comes from mobile devices, so make sure your website and your online store are mobile-friendly.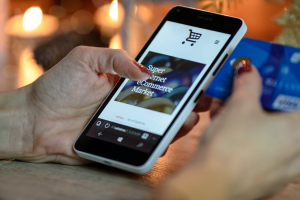 Drive Traffic To Your Business
The online sphere is competitive. If you want yours to survive, you need to drive traffic to your website and raise awareness. There are various ways to build a foundation for an online presence.
Search Engine Optimization
Your presence must be discoverable by people using search engines. SEO is a component of search engine marketing. A large portion of online activity starts from online searches. You can do it by finding the keywords that are popular for your business, products, and services. There are more activities you can do to rank better. You can also outsource it to a Search Engine Optimization (SEO) expert.
Online Directories
Online directories are digital yellow pages that people use to find businesses, products, and services. First, claim free business listings like Google My Business. There may already be a listing, but you must "claim" it; otherwise, it's incomplete. Next, create more listings on local and nationwide directories. The top directories include Yelp, Google My Business, Bing Places, Yahoo, etc. If there's an industry-specific directory, add your listing to those too.
Online Reviews
Almost 87% of customers will read a review about a local company before buying their products or hiring their services. Online ratings and reviews help them understand what a company can offer them. If a customer is leaving reviews on your social media platform, directory listings, or your website, respond to them timely. As a result, customers have more confidence in a brand they see engage with positive and negative feedback.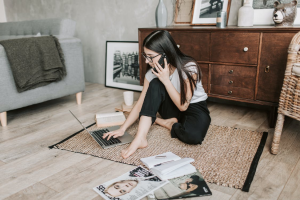 Use Content For Awareness
A buzzphrase took over a few years ago, which goes a little like this: "Content is king."
It's relevant even today and an essential component of an online presence. The more content there is on your website, the better the chances they will find you. You should post content on your website and all social media channels. You can also use video content. Moreover, think about other ways to reach your potential customers through writing content for other sites. Guest posting is an effective way of building brand visibility.
How Can I Help?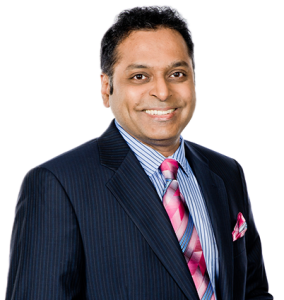 Building a solid online presence in this day and age is essential to a business's success. Unfortunately, many businesses fail to build it. They don't even fall on a potential customer's radar. Let's fix that!
I'm Makarand Utpat, an award-winning author, business coach, and consultant. My book How To Kickstart Your Digital Marketing and my services help you understand the digital marketing sphere and utilize it to build a strong online presence. In the vast ocean of online businesses, stand out like never before. So whether it's getting more sales or generating more leads, I'll help you create an online presence that will make an impression.
Get in touch today!