It's estimated that, excluding China, there are 12 million eCommerce companies worldwide. Many companies are now switching from brick-and-mortar and becoming click-and-mortars. Still, the competition is high, and even a small mistake will result in a sharp decline in sales.
Do you want to minimize cart abandonment, create a strong online presence, and increase product sales? Well, you've come to the right person: Makarand Utpat.
I'm an author, business coach, and consultant with several years of experience in this field. I've seen many companies make mistakes that have cost them product sales and a dip in their profits. Overcoming the mistakes requires you to know what they are.
Let's learn about some common mistakes many online sellers make.
Mistake #1: Not Understanding the Product and audience
"Build it, and they'll come."
That's likely the worst advice for business owners and online sellers. Understanding your product and audience is necessary. People look for products that add value. They need to know what the product will do for them. Because if they don't see any value, they won't buy it. Playing a guessing game here will ensure that no one will buy your product. Identify the need in the market and learn of your audience's frustrations. You want to offer things they want, not what you think they might want.
Pro tip: Needs aren't always obvious, so don't hesitate to do a little digging. This brings us to the next common mistake.
Mistake #2: Not Doing Market Research
Ramit Sethi, a best-selling finance author, advises: Visit the fishing holes. If you don't get it, let me explain. A fisherman won't cast his net in the first pool of water he finds and leaves it there, hoping the fish will come to him. He goes where the fish are and gives them something they can't refuse to reel them in. In market research, fishing holes are everywhere – Google searches, Facebook groups, review sites, forums, etc. Unfortunately, less than 40% of marketers use consumer and market research to drive decisions. The fishing holes are a treasure trove of information.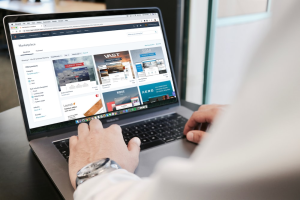 Mistake #3: Choosing the Wrong Platform
Whether you've been running an online business for a long time or are starting, the platform you pick to sell your product will make or break your business. The platform determines how the sellers can showcase and sell the product to customers. It also decides how to attract those customers and scale the business over time. To pick the correct platform, there are several considerations such as:
Product plan
Business scaling plan
Control and flexibility
Tools to integrate
Budget
Design requirements
Target audience
Many sellers will make the mistake of picking a popular platform and not considering most of the factors above. This impacts product sales and profits.
Mistake #4: Ignoring SEO Optimization
Many sellers invest in making their products attractive but forget the most vital component; people will start their search through a search engine. Around 68% of online experiences will begin with a search engine. They forget the most important eCommerce scale tool – SEO optimization. Your store should be known to potential customers and easy to find.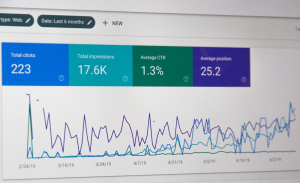 Mistake #5: Pricing Products Without Research
Even if your products are easy to find, most, if not all, won't buy them if they're outrageously priced. When you research pressing pain points, you'll get an idea of how much the solution is worth to them. But a critical mistake is not researching price points. What is your product costs more to make than the audience is willing to pay? Conversely, what if they're willing to pay more than you think, and you miss out on high profits?
Mistake #6: Not Having Social Proof
Social proof tells customers your product is worth purchasing. 80% of people are less likely to purchase a product if it has no reviews, AKA social proof. If your product is new, you can collect reviews from buyers by sending an email asking about their experience. You can also have a thank-you page that asks for reviews about the shopping experience after the order is processed.
Mistake #7: Product Photos that Don't Highlight the Product
Product photos are a good way to have something unique about the brand and the product itself. Photos are an opportunity to hook potential customers. However, using 'busy' photos that don't highlight the product correctly or unappealing photos will have the opposite effect. There is more than one way of taking compelling pictures. The picture should help the customer envision the product from their screens.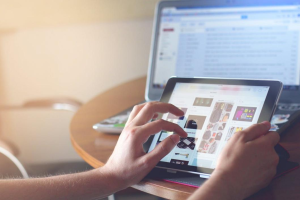 Mistake #8: Lack-Luster Product Details
You want your customers to know what your product does, but having a description that reads like an academic paper isn't the right way to do it. Product images can't do all the work. This is an excellent opportunity to showcase what the product can do for people and how it's different. Moreover, it needs to be readable and quickly explain the features while visually appealing. To perfect the description, think objectively about why site visitors would want to buy the item and share that as briefly as possible.
How Can I Help?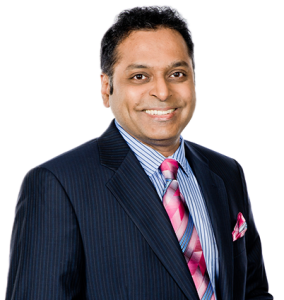 There are a lot of mistakes that you may be making that are keeping your product sales low. Well, that won't do. Let me help!
I'm Makarand Utpat, an award-winning author of the book How To Kickstart Your Digital Marketing. I'm also a business coach and six-figure consultant, and I will help you figure out why the sales aren't up to the mark despite your best efforts.
Using my years of experience and knowledge of the industry, I'll show you how to get more sales, gain visibility, and generate leads. Create a strong online presence, and let me help you how to work smarter, not harder! Get in touch today.