In the upcoming years, the e-commerce industry is expected to continue its growth. For business owners and entrepreneurs, it is a golden chance for long-term success and business sustainability. The prospect of exploring the flourishing e-commerce economy right now is exciting, interesting, and promising, and I will be there to help you out every step of the way.
Whether you are an existing owner of an e-commerce business or are looking forward to starting one, it is a great time to make your mark. With a promising upward trajectory in sight, your e-commerce website can flourish if you take the right steps.
What Do the Statistics Say?
According to statistics, the revenue from e-commerce in 2022 was around $905 billion in the US alone. Forecasts show that the revenue will surpass $1.7 trillion by 2027. Although the e-commerce industry is set for unprecedented growth in the future, you can only bask in its success if you adopt the right approach.
However, this is difficult because of the intense competition and changing market trends. Thanks to its rapid success, there are new trends and entrants in the e-commerce landscape every day. This makes it very difficult for existing businesses to retain their spot and for new businesses to leave their mark.
Furthermore, e-commerce businesses need a solid online presence and brand awareness as they don't have physical stores or outlets. Their website is the only way customers can approach them and buy their products and services. This is why businesses need to pay special attention to their e-commerce website.
This blog will list and explain some ways to make your e-commerce website a success. Keep reading to explore more.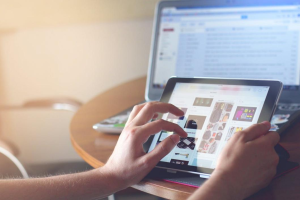 Avoid a Cluttered Website
When it comes to website success, design plays an important role. Simple website designs have a higher conversion rate because they are easy to navigate and use. However, most e-commerce businesses make the mistake of stuffing unnecessary images and text on their websites, which confuses their users.
A cluttered website will be of no use, no matter how much information you list on your website. Try to keep things simple and only highlight the important parts. The CTA or product list is one of the first things your customers should see as soon as they open your website.
You need to design your website keeping in mind the customer's perspective. You want them to buy your products, but how will they do so if they can't find what they are looking for? The only way to do so is to make things as easier as possible for them and avoid clutter. This way, they won't feel confused or overwhelmed with tons of information.
Simplify Checkout Process
Another important aspect of your website design, the checkout process should also be simple and easy. You don't want your customers to abandon their carts because they find the checkout process too lengthy or confusing.
The best way to do so is to only get the most vital information from the buyer and not burden them with unnecessary details. Their name, payment details, and shipping address are more than enough for you to process their order.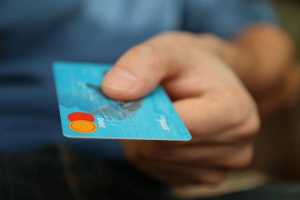 Prioritize SEO
In an e-commerce setup, you need website traffic to convert potential leads into customers. This is because you need to be visible to people looking for the products and services you are offering. Not everyone who wants your products will head to your website.
A large portion of your customers starts their search using a search engine such as Google. They won't know your website exists until you rank on the first page of Google results. This is why you need to put more effort into search engine optimization (SEO). It will help you increase your brand visibility and increase your website traffic.
Publish Blogs on Your website
No matter how hard you try, customers will not checkout your website every day. They might shop once or twice a month, but not every day. So, what is the best way to maintain your website traffic and keep them coming back to your website? The answer is simple; write authentic and insightful blog posts.
Publishing blogs on your website regularly is a great way to boost traffic and increase your following. It gives customers a reason to check out your website more often, which can also lead to more sales.
Offer Different Payment Options
It is a mistake to assume that everyone can pay using the same means. Some people might not have cards and would like to pay in cash or through any other method. This is why you need to give your customers as many options as you possibly can to accommodate them. This will make them feel valued, and they will buy from you more often.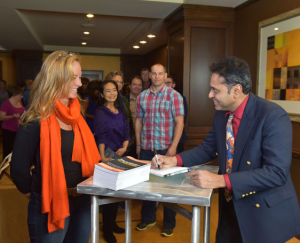 Customer Service
It is very common for customers to have questions, complaints, and queries. Since e-commerce stores don't have a physical presence, they will need to establish a reliable and accessible customer service department that the customers can reach out to.
If a customer has a complaint or query and they can't access your customer services representative, there is a high chance they might never shop from you again because they don't feel welcomed. Provide versatile options such as email, live chat, or 24/7 phone support. This allows them to approach your team in their preferred method and get all the help and information they need.
Test Your Website
The only way to check if your e-commerce website will serve the goal is to test the website and analyze the results. This will give you a much better understanding of how it is working and if there are any issues.
Once you have identified the potential issues, you can correct them and ensure your website is ready for customers. This will also prevent any customer complaints in the future.
If you are looking for more guidance and insights into the e-commerce world, I am a leading name in the industry and can help.
I have years of experience in helping businesses fulfill their goals and flourish.
If you wish to discuss things in more detail, you can schedule a free 30-minute consultation with me to learn more about how to make your e-commerce website a success.