Social media campaigns can do wonders for a company's brand promotion. This online channel alone can warrant a company's success in any market. It helps you connect with your potential customers and identify their needs more efficiently. Without a strong social media presence, no business organization can grow to its potential in modern industry. But managers need to formulate social media strategies carefully to target the right followers. Here are some tips to help you expand your brand's reach on any social media platform.
1. Set Clear Goals
To attain the desired results from any business operation, you need to define goals ahead of the process. This rule also applies to launching a social media campaign. You have to determine an achievable goal, so evaluating the campaign outcomes becomes easier. Makarand Utpat can lend his marketing expertise to your company and help you set the right goals for branding and promotion.
2. Plan Ahead
Now that you have set your campaign goals, you need to come up with a plan that will facilitate you to achieve these goals. Decide on the platforms you will be using, the amount of money you will be investing in each of them, and the timeline for execution. Incorporate smaller targets with bigger goals so you can navigate through the process without confusion.
3. Create a Profile that Stands Out
Your social media profile is similar to a physical store. If it successfully attracts potential customers, you will gain followers, and they will return for repeat purchases. But if you fail to deliver a clever branding message, you will miss out on profitable business opportunities. So choose every aspect of your social media account carefully and make sure it is in coherence with the overall persona of our brand.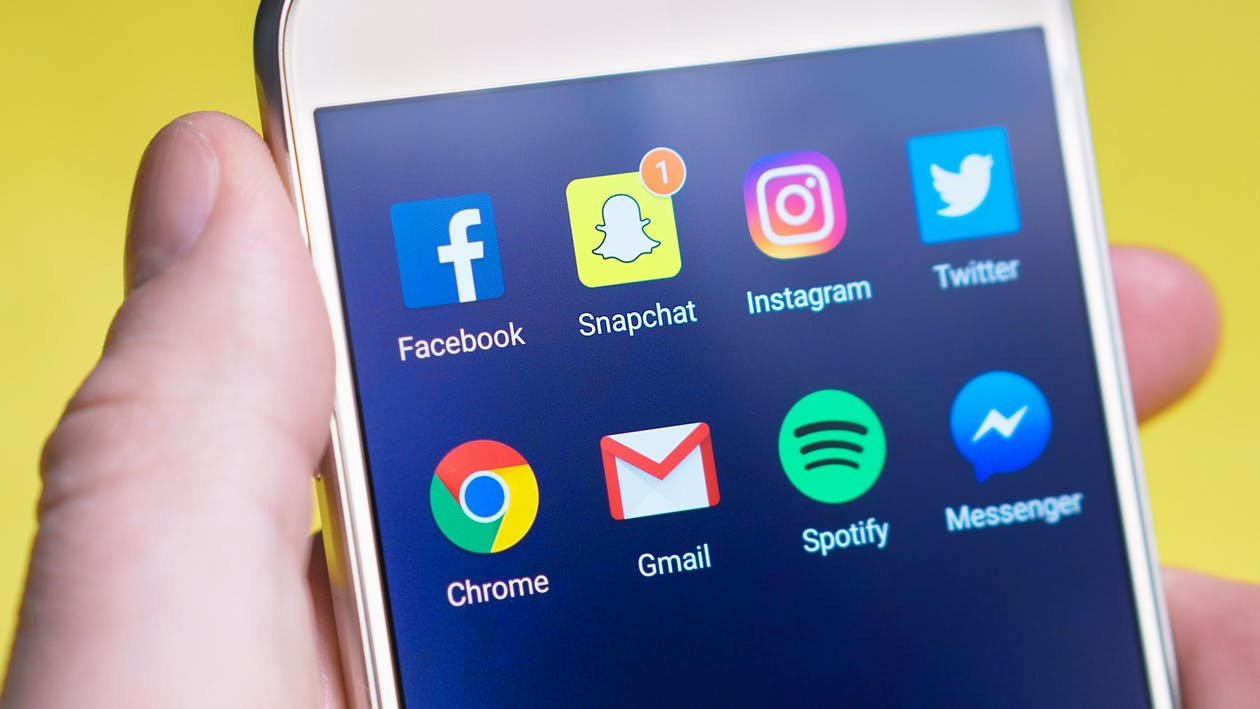 4. Follow the Right Accounts
When building up a new account from the foundation, you will have to choose your following carefully. Brands that follow thousands of accounts often struggle to attract followers of their own. Conduct research on the social media influencers that have a hold in your target market. Then use this information to generate engaging content. Makarand Utpat's experience in the field of digital marketing can help you polish your online research skills and make the most out of every opportunity that comes your way.
5. Interact and Engage
Business accounts that interact with their followers tend to gain trust more quickly. The audience considers them a relatable figure and feels intrigued about their product offering. Make sure all queries, messages, and comments you receive on your social media accounts are addressed daily. And encourage your followers to give feedback so you can improve your services.
6. Customize The Content
Every brand needs to analyze the preferences of its online audience and generate content accordingly. You need to share posts that spread awareness about your category and product range.
7. Introduce Seasonal Campaigns
Your followers will develop an emotional connection with your company if you offer them seasonal greetings and discounts. Shape your online campaigns in such a way that they fit the occasions celebrated by your target customers. For instance, incorporate Christmas, Hanukah, and other religious holidays greetings into your posts so your followers know that you care.
8. Link with Your Company Website
Your company's website should direct the visitors to your social media accounts, and the social media accounts should regularly share links to your online store. This linkage is essential to convert following into sales leads.
9. Provide a Log-In Incentives
You should offer your customers incentives to create an account on your website using their social media profiles. This will not only increase your online sales revenue but further expand your reach on social networking websites. Makarand Utpat can suggest hundreds of ways to motivate your online followers and convert them into loyal customers. So visit his website now and make your online branding efforts worthwhile.
10. Use Geotagging Tools
Geotagging options on social media platforms can direct the online audience to your physical stores. This strategy integrates a company's online presence to its geographical location. It also helps you identify your most valuable clients and provide them with enhanced services. Offer discounts and vouchers to your store customers for tagging your location online, and you will see your business boom within a few weeks. For more tips to grow your brand's online reach, refer to Makarand Utpat's website.
12. Promote Online Channels Offline
You can also display banners or stickers of your social media accounts in your store. It is an easy way to get more likes on your social accounts and increase your online market share.
13. Don't Forget the Hashtags
Hashtags are very important to stay relevant on social media platforms. They can enhance the visibility of your content and attract the right followers to your profile. Employ SEO tools to find out trending hashtags on each platform and use them to stay updated on market situations. Makarand Utpat shares his insights about hashtags and their effectiveness in his online content, so visit his website today!
14. Handle Each Platform Uniquely
The type of content you share on one social networking site might not be ideal. You have to tailor your marketing content to each platform, so your brand's message is consistent.
15. Be a Friend
Most people don't like to see formal content on their social media timelines. This is why you have to talk to your followers like a person and not as a business. Be their friend, supporter, and motivator, instead of promoting your products solely.
Do you want more tips to engage your online audience? Then consult with Makarand Utpat and use his pragmatic advice to use marketing tools to their potential. Visit his website and find out what it takes to make a social media campaign successful.