It is no surprise that business achievement necessitates a unique set of expertise, skills, and training. It is crucial to have information. However, if you don't have the right attitude toward digital marketing, it's practically pointless.
Persistence, dedication, self-educating yourself on trends, and monitoring your progress are all part of the successful business attitudes necessary for success.
Here's why it's important to have the right mindset for successful business ownership.
Business and Marketing Is Always Evolving
Business and Marketing requires constant change, and you must be adaptable to successfully sell your service, business, or products. With advancing technologies, you must be willing to adapt and execute flawless transitions.
I know it sounds daunting but that's the nature of today's fast paced world.
So try to develop that skill-set.
Nothing lasts forever in digital marketing, and only those businesses that adapt and grow to new conditions are competitive. To promote your product, service, or business successfully, you must have the correct attitude, which includes flexibility, or the capacity to alter your response according to changing conditions or environment.
Resourcefulness
When logical brains are more entrepreneurial, they flourish. Individuals may become more forward-thinkers in their strategy to accessing and using correct data sources for in-depth, educated, and more analytical research when they are resourceful.
Outsourcing, Automation and Delegation
Your time is your most important asset. If you do everything, you're more than likely to sacrifice your creativity. Don't be afraid to outsource any tasks to interns or VAs. Assess any mundane or redundant tasks and automate them. Don't be afraid to delegate the tasks where it doesn't necessitate your presence. Make sure you've SOPs in place that clearly outlines the tasks, procedures, workflows and expectations. After you doing this, look back in few weeks or few months to make any necessary tweaks. You will invariably find that your productivity has surged drastically.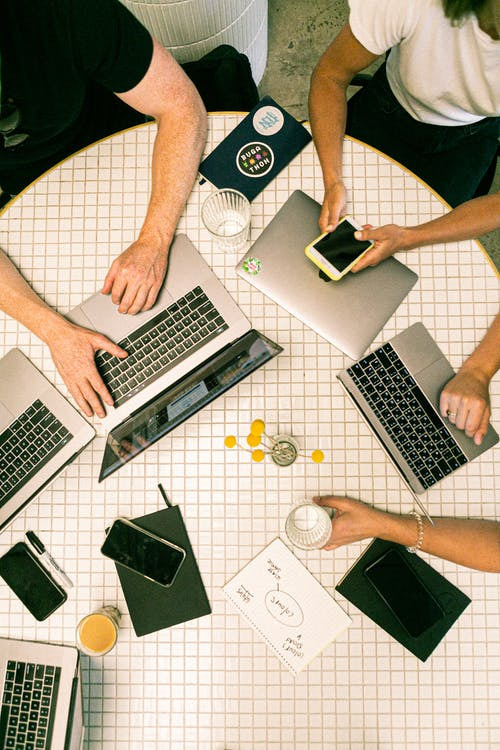 Leadership
To successfully inspire and influence your customers or your team, come up with fresh ideas. Or share your lessons learned or valued experiences. They will see your authenticity and your desire to avoid mistakes. You will develop great trust.
Consistency, Dedication, And Patience Are Required In Marketing
Being calm, consistent and patient is essential in digital marketing and marketing in general. It necessitates moderate, sustained efforts throughout time. Since you can't achieve startling results instantly, dedication is essential for a plan to properly create the necessary outcomes.
It's tough to advertise a service or product effectively if you don't have patience. Together with persistence and dedication, you must also be determined and do the necessary responsibilities daily. Persistence is necessary for anything to function, whether it's learning a program or obtaining leads for your product. Certain individuals may appear to be cutting corners by spending large sums of money, but this is not sustainable in the long run.
A Continuous Learning Process
Learning never ends in any industry, and in a sector like digital marketing, where growth and innovations are ongoing, you have to keep learning. You should devote some time to learning about the most recent advancements, methods, and approaches in the area.
Learning may take many forms, from reading articles to taking online classes to evaluate the tactics used by the best digital marketing organizations.
Every Brand's Path To Digital Marketing Success Is Unique
The path to digital marketing success is unique to each brand and firm. For example, a plan that works well for a garment business may not facilitate a jewelry brand's desired outcomes. That's why digital marketing is all about keeping to the strategy or approach that works best.
Your service, target audience, products and other factors all play a role in the success of any digital marketing plan or approach. If something is functioning well for you, there is no need to modify it as long as it is producing the results you want. It's possible that adopting the same technique or approach as another brand or organization will not have the same effect.
Empathy and Understanding
Data is a significant tool that AI delivers to marketing firms. It can target, gather, and analyze data. Regardless of how advanced new technology grows, it's human intelligence and unique thinking that capture that data and integrate it into primary users. Humans generate content and develop digital marketing strategies that build trust, foster devotion, and develop loyalty to the brand.
Digital data facilitates digital marketing to a considerable extent. Regardless of how advanced technology develops, it'll never be able to replace human intuition, imagination, or understanding.
Brands want to form an emotional connection with their customers, and they can only do so with the right digital marketing mindset that inspires confidence and nurtures commitment. Only you can comprehend what your consumers want or anticipate by putting yourself in their position.
Decision-Making Based On Data
The data on digital marketing upon which it is based is quite accurate. There are very specific indicators that you can track and use to build your digital marketing plan, or analyze and adjust it as needed.
The trick is to understand which indicators to utilize as well as how to start applying them to data-driven initiatives that improve your brand's visibility online. It's a major no to make judgements as to what your consumer needs and then base your approach on those ideas.
Challenges and Opportunities
These developments in the market provide chances for professional development and growth. They also present hurdles to marketers who discover that they lack the necessary abilities but are unsure how to progress.
Furthermore, these soft skills, including creativity are less quantifiable and cannot always be mastered. Learners who are self-motivated with a desire to enhance their abilities to function more successfully in an evolving atmosphere are needed.
Collaborate With A Professional Digital Marketer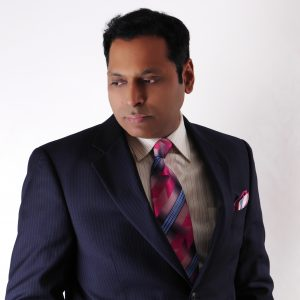 With properly designed SEO and SEM tactics, I can guide you in establishing a distinctive digital presence. You may discover more about the services I provide on my website, and you can browse it to see my level of skill.
Make an appointment with me for a free consultation now!