Earlier I used to believe that there is such thing as coincidence. However, nowadays I don't believe that it may or may not be the case always. I truly believe our thoughts have some way to influence what we receive in our lives and that they hold some power power to manifest themselves.
Before I get into the story of how I met with the one and only "the" JLD, here is what I have been doing.
For the last few weeks, I have started practicing gratitude and abundance. Basically, thanking for what I have in my life- whether it has to do with my professional life or not.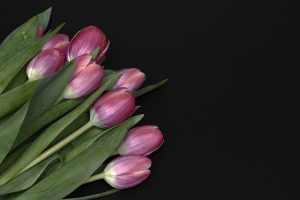 In my gratitude exercise, I thank for the things that life has bestowed upon me. Things such as having a roof on the head, family, spouse, kids, relationships, the amenities, professional achievements etc. You get the point.
I have written 50-sentences on abundance I have in my life.
Sometimes, we have a tendency to take things or people granted that are closet to us. We either end up neglecting them or giving our best to the people that we barely know.
In addition, we keep thinking about what we don't have rather than what we have in our lives. We end up comparing ourselves with others, keep undermining our abilities.
I was never a pessimistic person and always felt like I was grateful person. But the idea here is to remain deliberate, be specific and fill the mind with what we have vs what we don't have. This is deceptively simple but profoundly transformational concept.
I take my gratitude exercise further and augment it with a power of visualization.
Basically, the idea is two-fold:
Appreciating all the things you have in life. E.g. the health, wealth, peace of mind, contentment, stability, people, spouse, kids and relationships.
Attracting the things you want. E.g. visualizing your next milestones, your next money goals, your relationships, people you want to attract or hang out with. It is about summoning your desires (and of course, working hard to achieve it). World class athletes and olympic champions routinely apply visualization in order to attain a peak performance.
So here is the story of how it happened.
I was in Florida on business trip. I also got a chance to attend an event where John was invited to speak.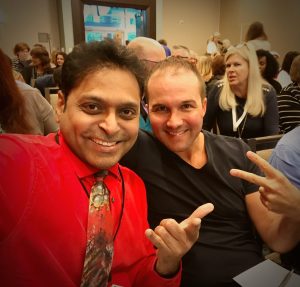 My meeting with JLD was serendipitous. I was in 4th row. There was a seat vacant right next to me where I was sitting. The speaker (it was not John) had not arrived. I was talking to the guy who was adjacent to the seat that was vacant. John came and sat right next to me. I had never met him until now. I follow him on social media and had heard his voice on his podcasts.
Not knowing who he was, I introduced myself to him and then, suddenly it clicked to me that he is "the" JLD.
JLD is the epitome and personification of what the word "focus" is. I've been a regular listener of his podcasts and often wondered what will be like to sit in front of him when he interviews people. It was an absolute honor and a privilege to meet him. Made my day!
For those of you, who don't know John, he's "The King of Podcasting" who changed the way people conducted podcasts and the way people perceived it should be done. Originally, he served in army and then entered real estate. He had a passion for podcasting but when he entertained an idea of conducting daily podcasts, he was warned not to do that and that it was an absurd idea and that he would fail. Nobody had ran the podcasts on daily basis.
However, he went against the grain, persisted by staying consistent. He changed the game and built $250K + monthly business exclusively through podcasts. His podcast- Entrepreneur on Fire (EOF) has been consistently top-rated podcast on iTunes.
You can find more about him here.
The cherry on the top was he was so generous that he gave me a lovely testimonial for my upcoming digital marketing book. Such a cool guy and such a giver. To receive a testimonial from him is just WOW! So, I'm truly elated and thankful for his gesture.
Why would he sit right next to me, where, in fact, there were other seats available in that room?
For me to receive personal advice and tips from him?
So that I could receive a testimonial from him for my book?
So that I can get inspired even more and take even bigger actions to achieve my next goals?
May be this was a coincidence, may be not! May be I got lucky.
To me, it was law of attraction in works. I had often wondered about what would be like to shake his hands and to sit in front of him when he interviews people. He is somebody I look forward to listening and am his avid fan. I believe that my vibes were listened to by the universe and it brought me right next to him. I believe this was not a coincidence.
What do you think? Drop me a note below.
Blessings and have a great weekend!
-Mak