The idea of owning a business is very appealing, and understandably so. You get to be your own boss,  control how to use profits, work with a diverse group of people, and bring your grand ideas into the public eye. What's more, statistics show that the US is one of the best countries to start a business.
However, doing so can be equally difficult. Many aspiring entrepreneurs make the mistake of jumping at the opportunity to start their own business without any proper planning. And while 80 percent of startups make it through their first year, only 50 percent make it through the first 5.
When it comes to running a business, there are plenty of things you need to take into consideration. So without further ado, let's take a look at some of the factors that are key contributors to a business's success:
Great Ideas
Remember, you don't need to come up with something unique and distinctive. In order to make your brand stand out, it's more important to focus on great, long-standing ideas.
Entrepreneurship is all about taking brilliant ideas and molding them into your own. You need to get creative with the ideas you're using. After all, you need to establish your brand in the market and help your target audience understand what sets you apart from competitors.
For example: Apple, Samsung, and Nokia manufacture smartphones. But they all have different marketing strategies and creative visions with regard to their products.
While every smartphone has the same basic features, it's their willingness to experiment and take creative risks that's helped establish their names in the global market.
Find the Right People
The long term success of any business depends on the talent it hires. It goes without saying that you need to assemble a team that recruits the right people for specific jobs.
The people you hire will become the backbone of your business. So it goes without saying that one bad apple can spoil the entire crate.
Find people who share the same goals and vision for your company as you do. Working with like-minded people will ensure that daily business operations run smoothly. People who aren't dedicated will cause delays that will set you back and hamper growth.
Building a business and helping it grow requires immense hard work and effort. It also requires a lot of patience. Finding the right people can help you make everything stress-free. Remember that the ups and downs you'll face when building your business won't be as mentally-fatiguing if the entire team is on the same page.
Build a Professional Network
Build a professional and personal network of entrepreneurs. As an aspiring entrepreneur, it'll open up a floodgate of opportunities. But most importantly, when you're stuck or have a problem, you can seek advice from someone with years of experience.
When your network grows, so do the opportunities your business will have. You'll also have access to an array of resources. It will also allow you to learn new skills and abilities that will help you make wiser decisions.
Don't Take Shortcuts
Taking the easy way out is tempting. We've all thought about taking a bite out of the forbidden fruit. But this will damage your brand's reputation in the long run.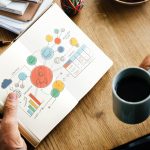 This is not to say that working smart and managing your time better aren't important, effective traits. Hard work always pays off. But it's also important to keep your expectations grounded.
Movies have a tendency to glorify what it means to own a business. But it's not always smooth sailing. It's difficult. You'll have to face all kinds of people. You'll need to make on-the-spot decisions, and you're going to have a tough time when employees leave abruptly without any explanation.
Just because someone has sufficient funds to start a business doesn't mean their business will be successful. They'll need to tackle dozens of challenges in order to build their business and turn it into a success.
Reach Out for Help
One of the problems that new entrepreneurs face is asking for help. They believe they can do everything on their own. And while you may have a few great ideas, tackling everything on your own isn't possible.
Asking for help, even if it's from your team, can be a great way to tackle multiple problems. It can help you get to the bottom of a problem and find a solution quickly, because of the synergistic effect of looking at it from different perspectives.
Another option is to go to other successful entrepreneurs, who you can get advice from regarding what you can do to control or avoid damage.
Don't Compromise On Sales Strategies
If you want to connect with your target audience, you need a few good sales strategies. Create a sales plan that's short, simple, but highly effective.
Statistics show that 67% of customer dissatisfaction can be avoided if businesses focus on resolving customer issues the first time they occur.
The same report shows that the majority of Americans don't go through with a purchase if customer service is poor. In addition, one-third of consumers say they would consider switching brands if customer service is poor.
But don't just focus on your target audience. Focus on potential investors, business partners, and clients as well. They are essential in helping your business grow.
Accept Failure
And last, but not least, remember that failure is inevitable. But our reaction to it can be controlled. No matter how hard you work and no matter how great your business plan is, there will be times when you'll have to face failure.
So grab the bull by its horns and look fear in the eye. When you learn to accept failure, you realize that failure isn't a bad thing.
You learn valuable lessons through mistakes. You become wiser, stronger, more sensible, and most importantly, you realize there are plenty of ways to solve one problem.
In Conclusion
These are just a few things to keep in mind if you're looking for ways to help your business grow.
All you need is a digital marketing strategist and consultant who can guide you through the process and help you implement effective methods to ensure you're on the road to success.
Makarand Utpat has years of experience in the industry and has worked with thousands of clients to help them create clever and effective marketing strategies. He is also an established author of several digital marketing books and has been featured on TV channels like the NBC, ABC, CBS, and FOX.
Feel free to reach out to him and book an appointment today, or download his book for free!