Most people associate email with being "old school."
But according to a report published by the Pew Research Center, 92 percent of adults in the U.S. use email. The same report shows that more than 62 percent adults use it on a daily basis.
Statistics show that email marketing was one of the biggest reasons for Black Friday sales in 2016. It boosted sales by 25.1 percent.
The rise of smartphones and tablets has made it easier to connect with customers via email. With communication in the palm of our hands, creating a powerful email marketing strategy doesn't have to be difficult.
Here's what you can do to create an effective email marketing strategy and boost ROI:
Create a Template
One of the ways you can save time when creating email marketing campaigns is by creating a template. If you have an email campaign for a series of products and services, you can use the same template but change the content.
This will save you time when it comes to designs and layouts. Another thing you can do is pick a couple of templates from MailChimp to save time. This way, you won't have to worry about creating a template from scratch.
If you send an email to subscribers regularly, there are ways to create templates for Gmail as well. This will help save time and you can use these templates for when you're in a hurry and need to send important emails.
Keep it Short and Simple
Research conducted by Microsoft shows that the average human's attention span is shorter than a goldfish's.
It goes without saying that people are busy and don't have time. Your target audience most likely gets more than a hundred emails every day. You have to make your email headings and content simple but catchy.
Keep your content and subject lines short.
For example:

The email is short and simple, with a catchy headline that's bound to grab attention. It's also easy to read. Short and simple emails are effective because they convey the message in a single glance.
Imagine reading an email that's around 250 words. It's similar to reading an article! You'll probably lose interest after the first paragraph. With so many emails to address, your target audience won't have to time to go through the entire email.
Keeping it simple will engage your target audience. You can also share a link at the end if you want your readers to learn more about your services.
This will help improve your conversion link and divert traffic to your social media and website.
Be Consistent
Consistency is the key to creating a loyal customer following. This is because it helps your customers become familiar with your brand. Let's take Coca-Cola as an example.
Coca-Cola is consistent with its marketing campaigns. It's also consistent with its designs. You can spot a Coke ad from anywhere around the world. This is because Coca-Cola has established its brand's image and personality.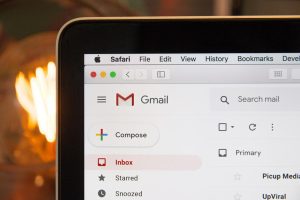 If you want to create a powerful image for your brand, don't experiment with different things all at once. Stick to one thing. This way, your readers will become familiar with your brand. This will also help improve conversion rates and attract potential clients.
Remember that word-of-mouth is a powerful marketing tool. When your customers become familiar with your brand, they'll recommend your services to loved ones as well.
Personalize Subject Lines
Let your readers know there is a person behind the screen. Let them know that you care about their input and feedback. Let them know you're not just looking for a way to market your services.
Personalize your subject lines. Nothing grabs more attention than a person's name. This is especially true for subscribers. Show your readers just how much you value them.
 For example:

When your readers will see their name in their inbox, they'll become intrigued because the subject line will stick out.
Create a List
Make sure to create a list of prospect buyers and regular clients. This will allow you to create email campaigns accordingly.
For example, if you're launching a new product, you don't need to tell your subscribers about why they should choose you instead of your competitors. But with potential buyers, it's good to send them a link to your new product and to your "About the Company" page.
This will brief potential customers about your company and let them know about the latest products you're offering.
Ask for Feedback
Another thing you can do is ask your readers for feedback. Ask them what they think of your services. Ask them what you can do to improve your services and email marketing strategies? What would they like to see next?
This will help humanize your brand. It will let your readers know that you care about their input and value their time and feedback.
Conclusion
These are just a few ways you can create amazing and powerful email marketing campaigns. Email is far from dead, so taking advantage of it can help reach out to a wider target audience!
And last but not least, make sure to consult a digital marketing specialist who can help you devise an email marketing strategy according to your vision and requirements.
And this is where Makarand Utpat takes center stage. With years of experience in the industry, Utpat is dedicated to his clients, helping create clever and effective marketing strategies.
He is also an established author of several digital marketing books and has been featured on TV channels like the NBC, ABC, CBS, and FOX.
Feel free to reach out to him and book an appointment today!