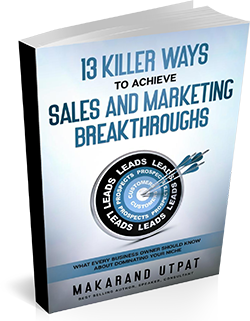 Catapult your Marketing!
Use this Infographic as a cheat sheet or as a quick action guide.
Download this FREE Infographic for "10 ways to ignite digital marketing campaigns and win customers"
Why Work with
Makarand Utpat?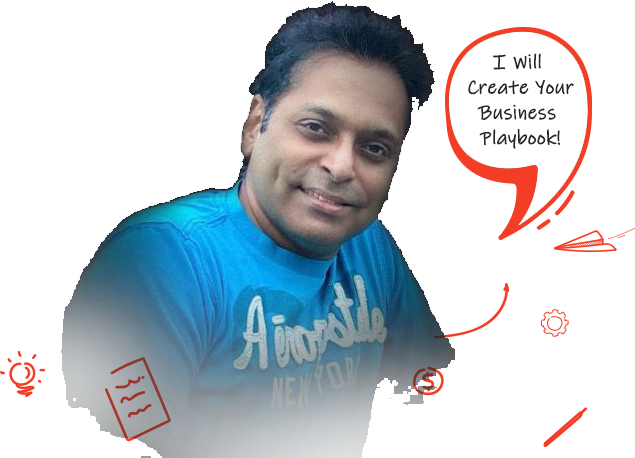 You may be brilliant at what you do and have the right skill sets, but sometimes, that alone isn't enough to land high-paying clients. You need a trusted partner.
If you've ever felt alone, afraid, or almost abandoned along your "entrepreneurial journey", you don't need to feel that way any longer!  I'll help you harness the greatest value from your business efforts.
My done-for-you services, online courses, training, and mentoring programs are geared towards helping you create a business playbook, setting up simple yet sustainable marketing strategies, and polishing your existing skills that can help you bring in the maximum number of clients.
I am an award-winning book author, six-figure consultant, speaker, business advisor, and social entrepreneur.
Chosen as one of the Top-750 digital innovators by the Data Bird Research Journal, I've shared a book space with Who's Who of the Corporate America namely: Facebook CIO Tim Campos and Pizza Hut Chief Digital Officer Brian Concors, and many other veteran CEOs in a book titled, "CIO Body of Knowledge".
I was also selected as one of the Top-100 influencers and game-changers by the Influence Magazine.
I've been interviewed by legendary personal success expert and world-renowned thought leader Brian Tracy on the "Brian Tracy Show".
As a featured guest on prominent media outlets and radio shows, my expertise has been featured multiple times on the radio, podcasts, and TV channels such as Expert Insights Radio, C-Suite TV, TV Asia, and few other media outlets.
Last but not the least, I wrote and successfully self-published my book, "How to Kickstart Your Digital Marketing" on Amazon and it became a best-seller.
If you're looking for a trusted advisor with several years of sales and marketing experience in the trenches, look no further.
Combined with what you know about your niche and your market— we will, together, develop a systematic plan to radically shrink the time it takes to achieve your goals FAST.
Leapfrog Your Business Predictably And Reliably … So you can get NOTICED, build AUTHORITY, generate REVENUE, and achieve your GOALS Without Any Hassle
You and I are cut from the same cloth. Just like you,
I didn't have any advantages when getting started as an entrepreneur.
I didn't have wealthy parents nor a million-dollar trust fund to help my entrepreneurial pursuits.
I have learned through the school of hard knocks and have made it my mission to help people like you – experts, coaches, consultants, and small business owners – succeed quickly, predictably, and reliably. I salute your passion, work ethic, and hustle.
You see, growing your business as quickly as possible and making sales are worthy goals. But the way most entrepreneurs and business owners go about it could make you a SLAVE to your business.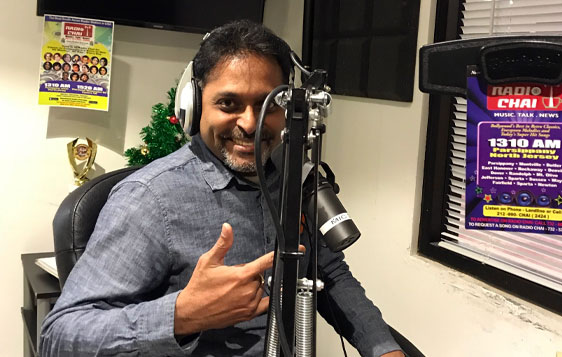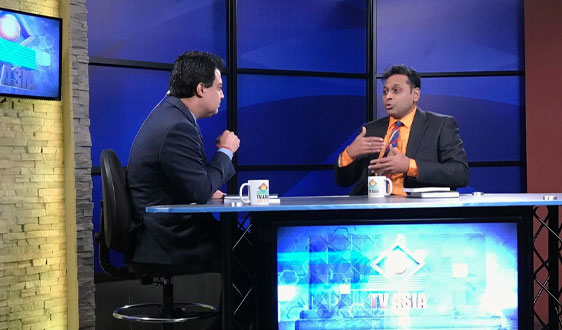 Sure, you have a passion, work ethic, and sense of purpose. But your business has become an all-consuming hamster wheel. And you're not the only one who pays the price. It takes a HUGE toll on your loved ones, too.
I will help you create marketing assets that convert, and help YOU stand out in the marketplace.
Yes, that's right … I do the heavy lifting for you – whether it's your website, marketing strategy, Google lead services, content marketing, or Facebook ads – I will do it for you.
You can finally have the peace of mind you need knowing that these things are being taken care of for you.
No more struggling to get your story out there. No more discovering that your message is getting lost in the shuffle of the crowd, losing out on business.
That's what I'm here to help you with.
My years of marketing, branding, public speaking, coaching, and mentoring have enabled me to take a pragmatic approach towards business growth, that works. Whether it's your marketing efforts that are failing to generate leads, or your branding strategy that needs to be tweaked, or your social media tactics that need to be revamped, I will help you turn things around!