Gone are the days when billboard marketing or TV advertisements were the only ways to get noticed by your audience. Today, more than 51% of the population is present on social media. Therefore, every business needs a strong social media marketing strategy to reach them.
It's important to craft an appealing social media strategy to get leads and sales online. Each social media platform requires a different strategy, which is why you need an expert to help you with it.
Twitter is a famous social media platform that emerged in 2006, and since then, it has evolved into one of the biggest channels for business marketing. Marketers are always looking for tricks to promote their business on Twitter.
In this post, you will learn Twitter marketing from the experts to promote your business online on the platform.
Tips to Create a Twitter Marketing Strategy for Businesses
Wondering how you can get out on top? Here are a few Twitter marketing tips that can help you get your business to the top.
Create a Twitter Business Account
Create a Twitter business account if you want to learn how to use Twitter for business. All you have to do is create a business account with your company name and fill the entire profile with the company's details.
When creating your business account, it's important to use the right message and visuals to create a good first impression on your audience. For instance, put the right images, use the right keywords, add call-to-actions, include contact information, and create hashtags. Get your business verified as well to increase its authenticity.
Give a Voice and Personality to Your Brand
Every online brand has a specific voice and personality that make them stand out from the crowd. Some brands have a professional tone, while others might have a playful tone.
Your Twitter posts and content should be aligned with your brand's personality; otherwise, your audience won't be able to connect with you. You must have a clear and concise brand strategy that shows the real identity of your business to your audience.
Utilize Twitter Features
For any business to fully benefit from Twitter marketing, it's important to first learn about all of its features.
For starters, retweets and likes are the basic Twitter features. Your audience can retweet your content, but you can also retweet relevant tweets to your business account. Never post off-the-topic tweets; otherwise, your brand's image can get tarnished.
An example of content that you can retweet is a news piece. You can post news related to your industry to keep the audience updated. However, before retweeting anything, ask yourself if your audience will be interested in it—it's a simple way to make the right decision.
Another feature is the hashtag to promote your brand on Twitter. Find trending Twitter topics to connect with your audience, but never use too many hashtags.
Twitter lists are another feature that you can use for brand promotion. You can create a list to inspire your audience or a list of people that your audience might want to follow. You can also use Twitter ads to promote your tweets to get maximum reach. It's a part of paid marketing, but it's definitely worth your money.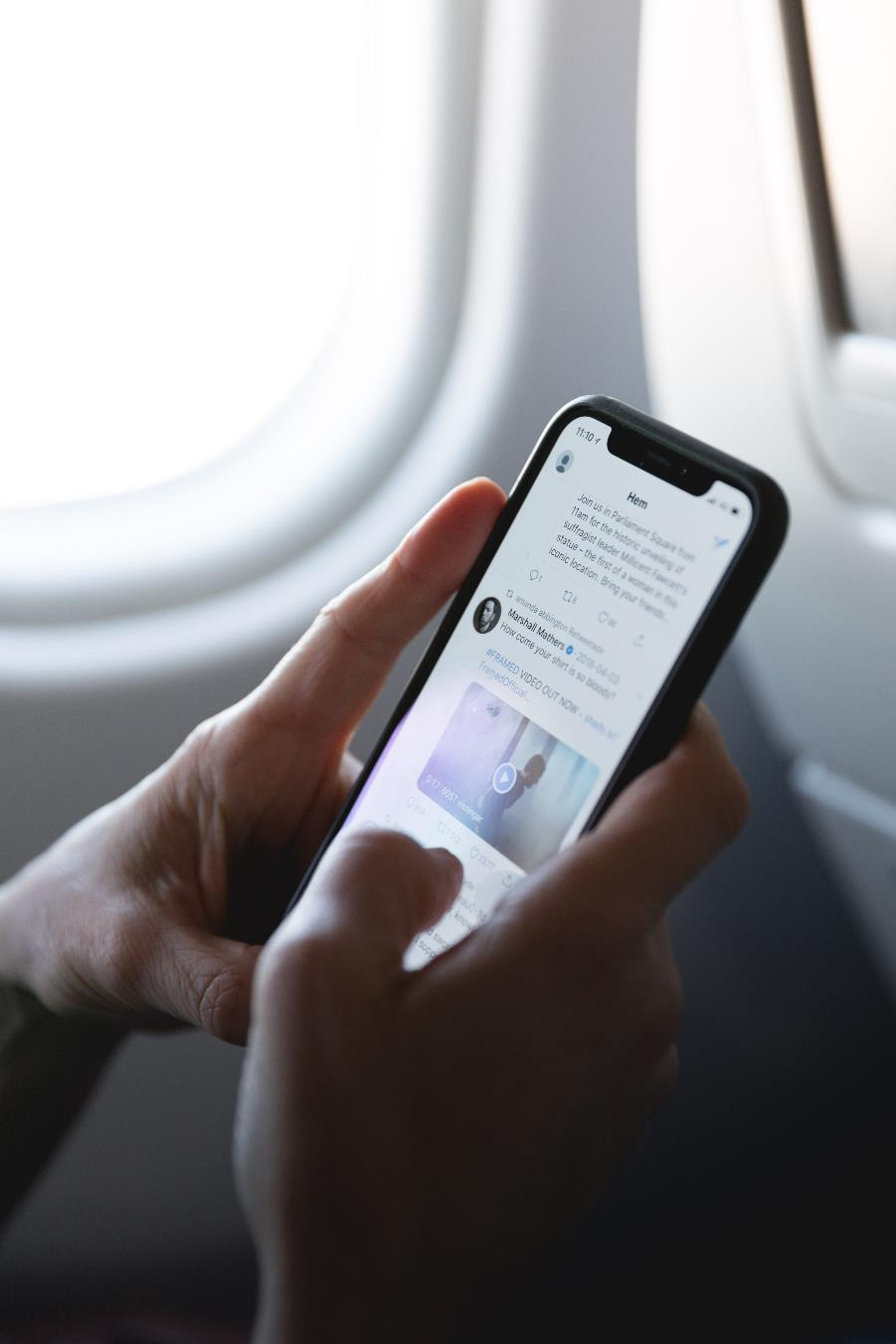 Don't Stop Tweeting, but Don't Flood Your Account
According to HubSpot, 83% of marketers believe in content quality rather than quantity. To use Twitter as a viable marketing option, you have to study your audience. It's important to know when your audience is mostly online to hit them with your tweets.
The first step is to create a Twitter content plan including the tweets that you will be posting in the coming days. Always post tweets on-peak hours to get your audience's attention.
Engage With Your Audience
Engagement plays a huge role in promoting your business online regardless of which social media platform you're using. There are multiple ways in which you can market your business and increase your engagement.
You can ask questions to your audience or answer particular questions in reply. You can post a challenge to increase hype or tweet at other handles as well. A poll is also a great option to get the audience's attention or ask for their opinions on a particular topic.
You can also start a Twitter chat to increase audience engagement. Twitter is a platform that lets the audience connect with people and brands they were unable to connect with, so it's important to make the best use of Twitter.
Make Good Use of Graphics
Video graphics are known to increase engagement by 33%. Therefore, you cannot put them out of the equation. GIFs are also known to increase engagement by 55% as they are more appealing to the audience.
If you're using the right visuals, then you have a chance to grab your audience's attention easily. Instead of writing long paragraphs, you can let an image do the trick for you. Hiring an expert for the job can save you trouble and let you strongly connect with your audience.
Planning to Increase Your Social Media Presence?
Social media presence is important for each brand to achieve success in the market. From Facebook to Twitter, each offers different opportunities for businesses to expand and grow in a competitive market.
Twitter is a powerful social media channel that helps businesses reach a wide audience with simple strategies. Although the platform allows a 140-character-long tweet, a brand can significantly use it to its advantage.
If you're looking forward to increasing your social media presence, it's important to include Twitter. If you're finding it hard to prepare a social media marketing strategy, then we're here to help you with it. We have helped hundreds of businesses to gain a strong foot in the market through digital marketing initiatives.
We can help you prepare a great marketing plan that can instantly help you connect with your audience. Contact us now or sign up for a free 30-minute session with us to get further details!